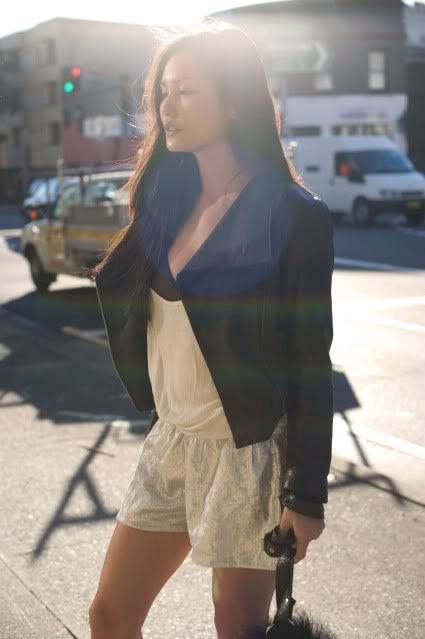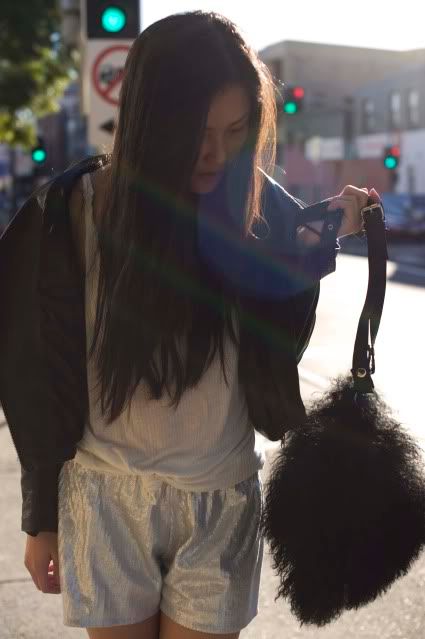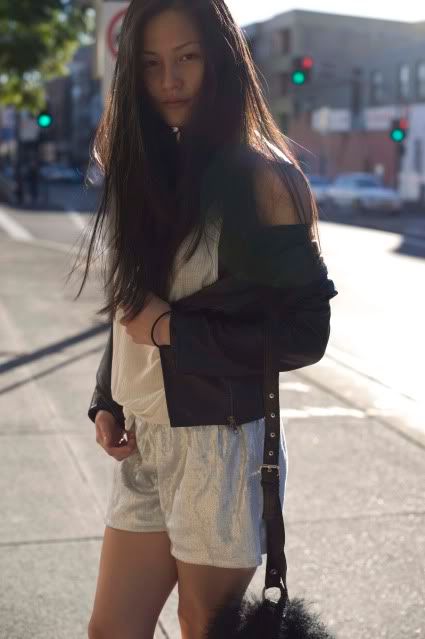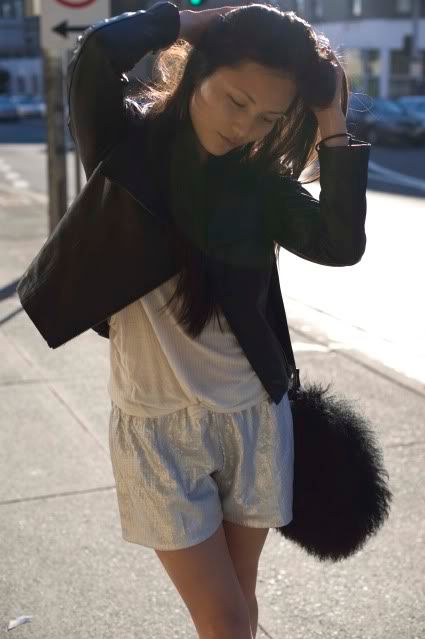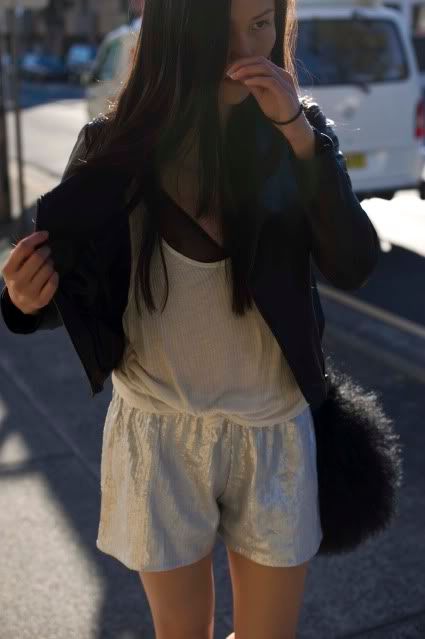 stylestalker leather jacket,
stylestalker baby rib tank
, s
tylestalker sequin sports shorts
, vintage fur bag, photos by
z
These shorts are my fav in the stylestalker new wipeout collection. They're massively easy to wear, nothing like relaxing in sequins. Another one of my faves is this bag which looks like an afro. I found it at the bottom of a bucket in an op shop and at first I thought it was a dog. Been muchos busy over the past week shooting our new collection which both Rach and I are really happy with. It's really great to see our ideas turn into a reality.