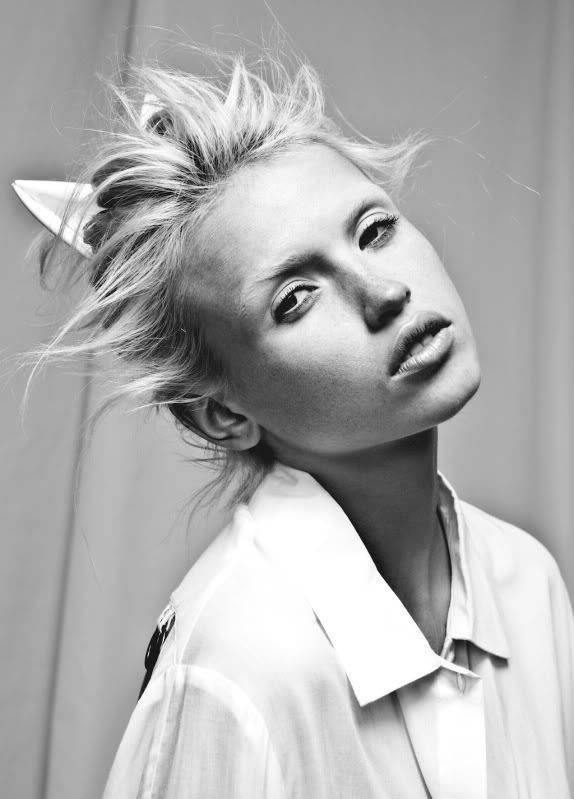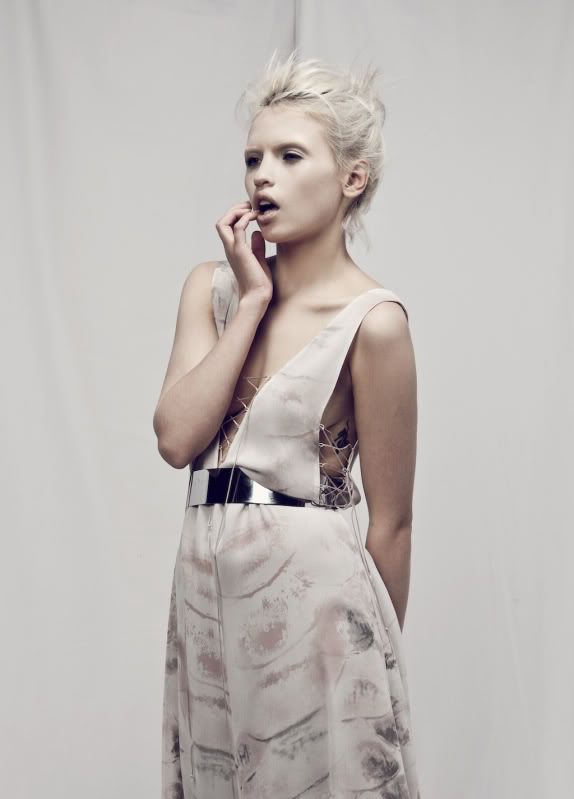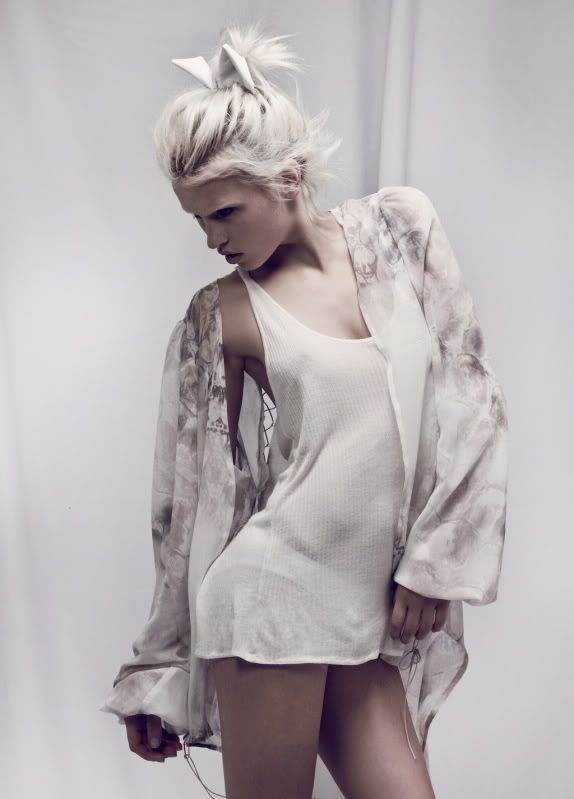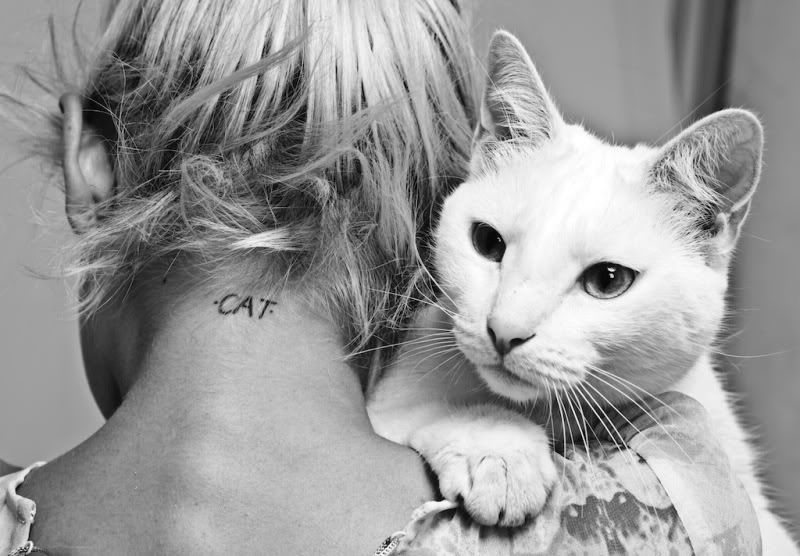 i can honestly say this was the best day ive ever had in my working life!!!
the shoot was the
world's luckiest co-incidence
!!! we had planned to shoot anja for ages but the day before the shoot we thought- shit- we better call her agency to see if she's allergic to cats (cause alot of people are, y'know). we didn't hear back from them so we were a bit nervous. anyway... on the day of the shoot anja showed up- its turns out she was so
obsessed
with cats she has 4 cat tattoos! FOUR! it was the funnest day and she was such a good sport - we even had to put tuna on her to make the cat go to her hahaha and she didnt even complain.
anja- you are the biggest legend! thanks also to mandy
oraclefox
and nicole
garypeppervintage
for helping out on the day. and of course to miff (the cat) who was pulling the best 'blue steel' poses by the end of the day, and his owner, diedre.
models- anja konstantinova, miff
photographer- darren mcdonald
makeup- rachel montgomery
styling- sue-ann san & rachel zeilic (us!)
hope-y hope you like?? please tell us what you think!
xx