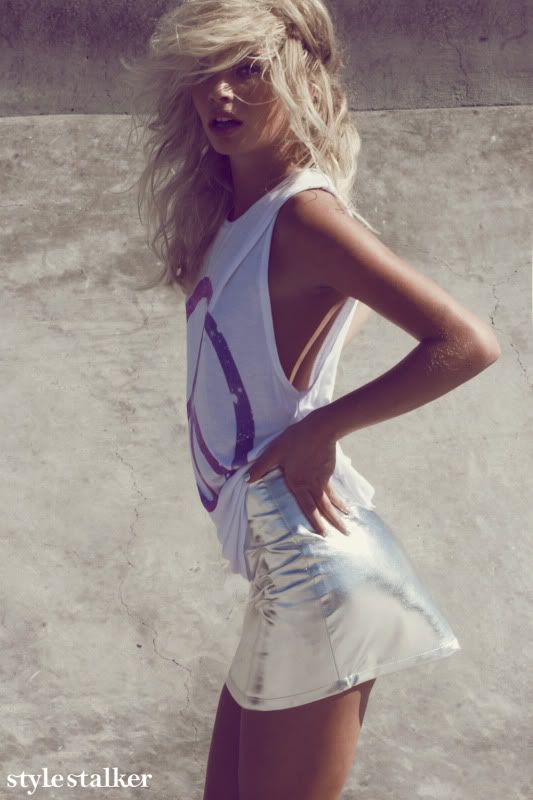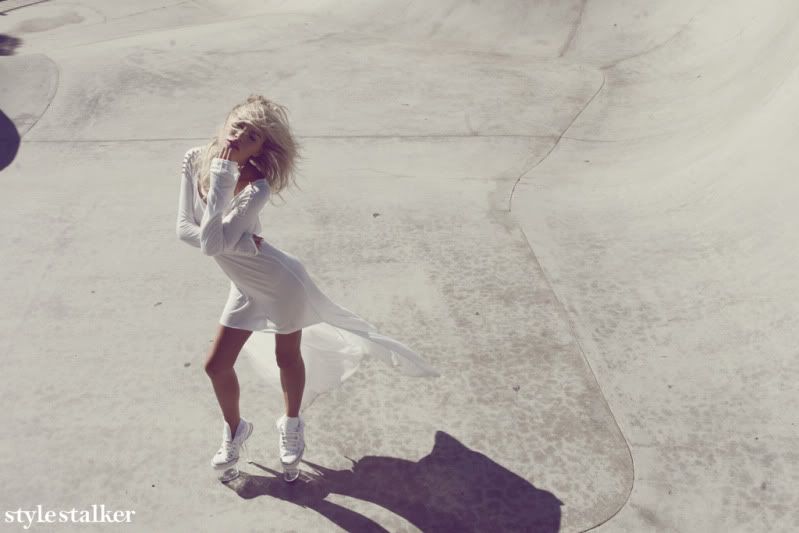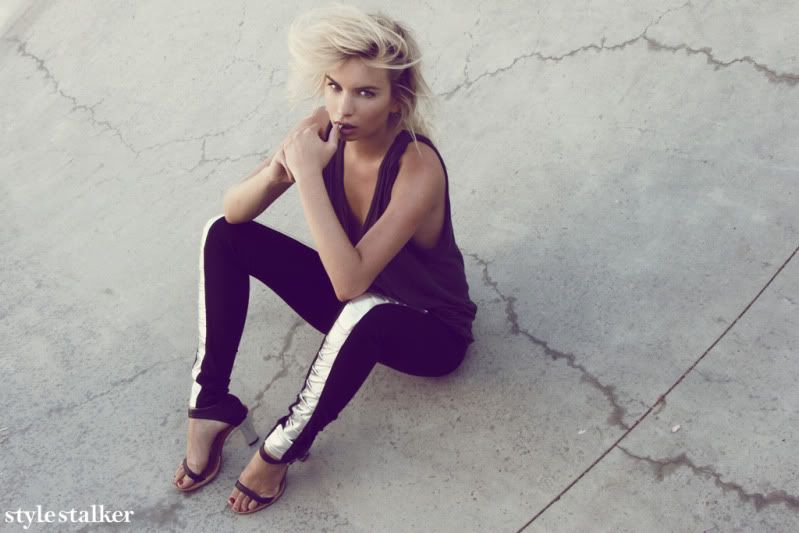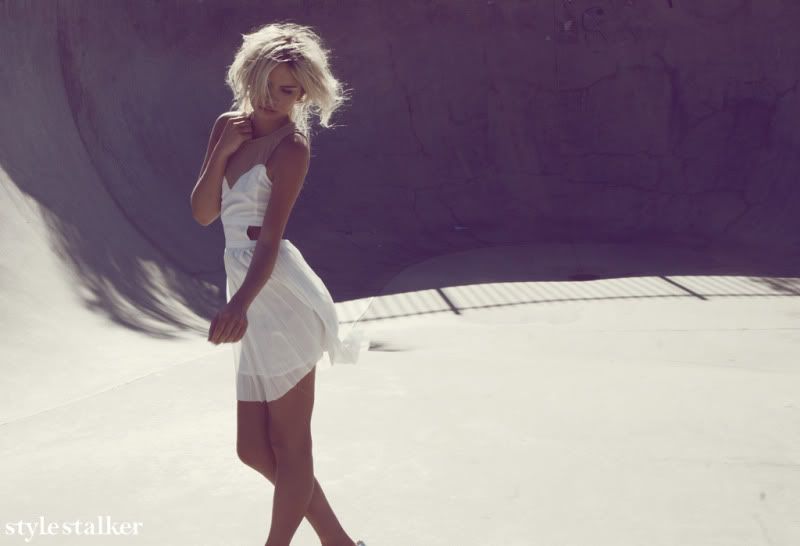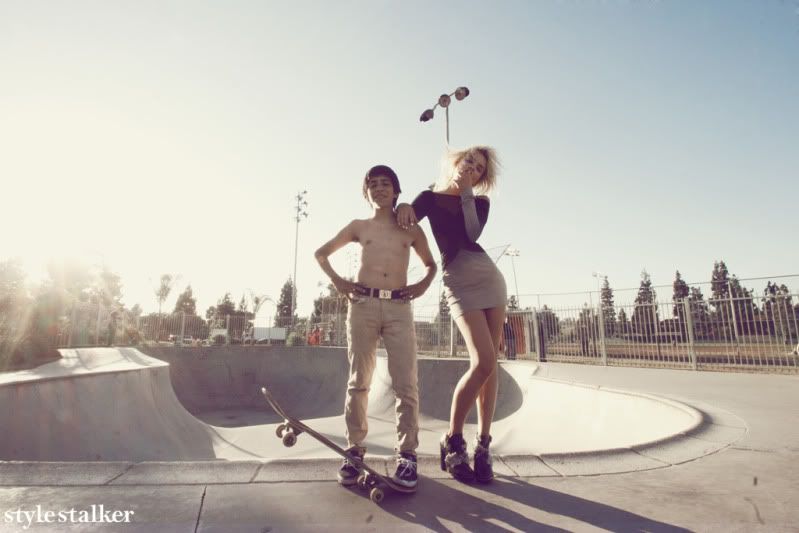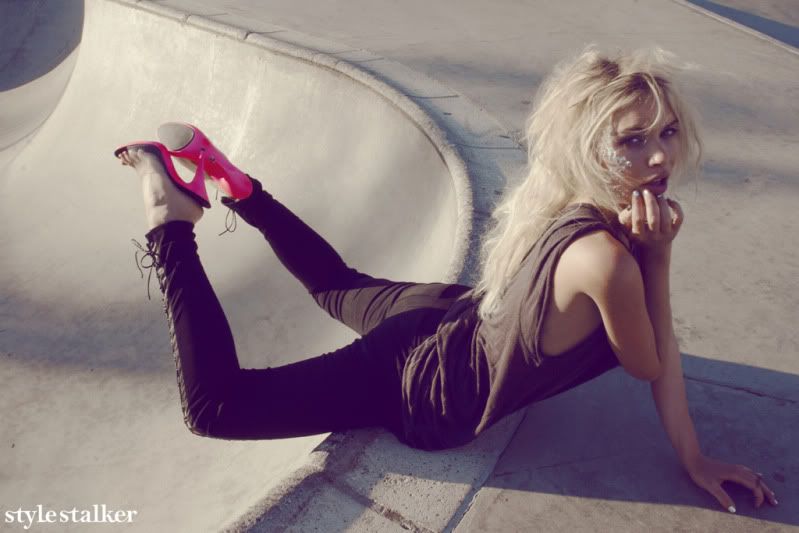 model:
Alexandra Spencer

photographer:
Kimberly Gordon
styling: Rachel Zeilic and Sue-Ann San (us)
hair and make-up:
Sina Velke
and a HUGE shout out to eric and
christine
of
UNIF
who helped us DRILL a pair of cons onto some stripper shoes. With a drill. Yeah. And also for providing the popsicles. you guys are legends!
This was such a fun shoot. We shot it last time we were in LA. The boys were all showing off, doing tricks for the camera, so we bribed them with popsicles to just be in the shoot! Fishy, the little guy who got to pose with alex was so cheeky... he definitely had wandering hands!
what do you think??
xx