Crazy! Barbra Streisand installed a shopping mall in her basement!?!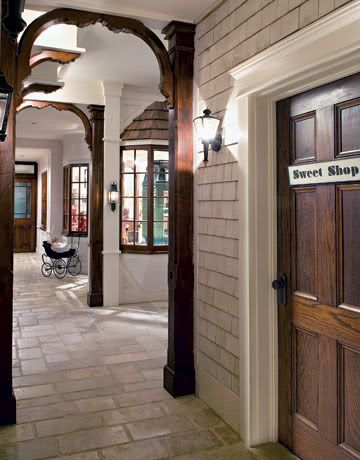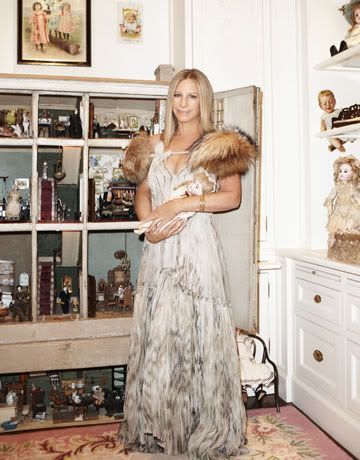 Excerps from the
Harper's Bazaar article
:
Along a cobblestone-paved, antique-lantern-lit "street," a collection of turn-of-the-last-century-style shops beckons "customers" to step inside. Traffic is heaviest during screening parties, when the Sweet Shop does brisk business dispensing licorice, frozen yogurt, and popcorn to guests. Before going out to a dinner party or a friend's birthday, Streisand likes to duck into the Gift Shoppe to pick up a present—a soap dish or a pair of candlesticks—and tie it up with pretty ribbons at the wrapping table.
Other emporiums include the Antique Shop, the Antique Clothes Shop, and Bee's Doll Shop (in front of which she thoughtfully installed a bench for men to sit while the ladies are inside)